Fine diamonds are among the most coveted gems. To determine a diamond's value, experts use the Four C's - Cut, Color, Clarity, and Carat Weight. To a great extent, cut, color, and clarity depend on the quality of the diamond rough.
While cut does describe shape, when discussing the four C's it refers to the overall proportions and finish of the diamond.
A diamond's overall proportions, as well as the size and position of its facets, make up the cut. The consistency and balance of these can greatly affect how the stone captures light and reflects it back to the eye. When a diamond is cut with the proper proportions, light enters the diamond and is returned through the top of the diamonds.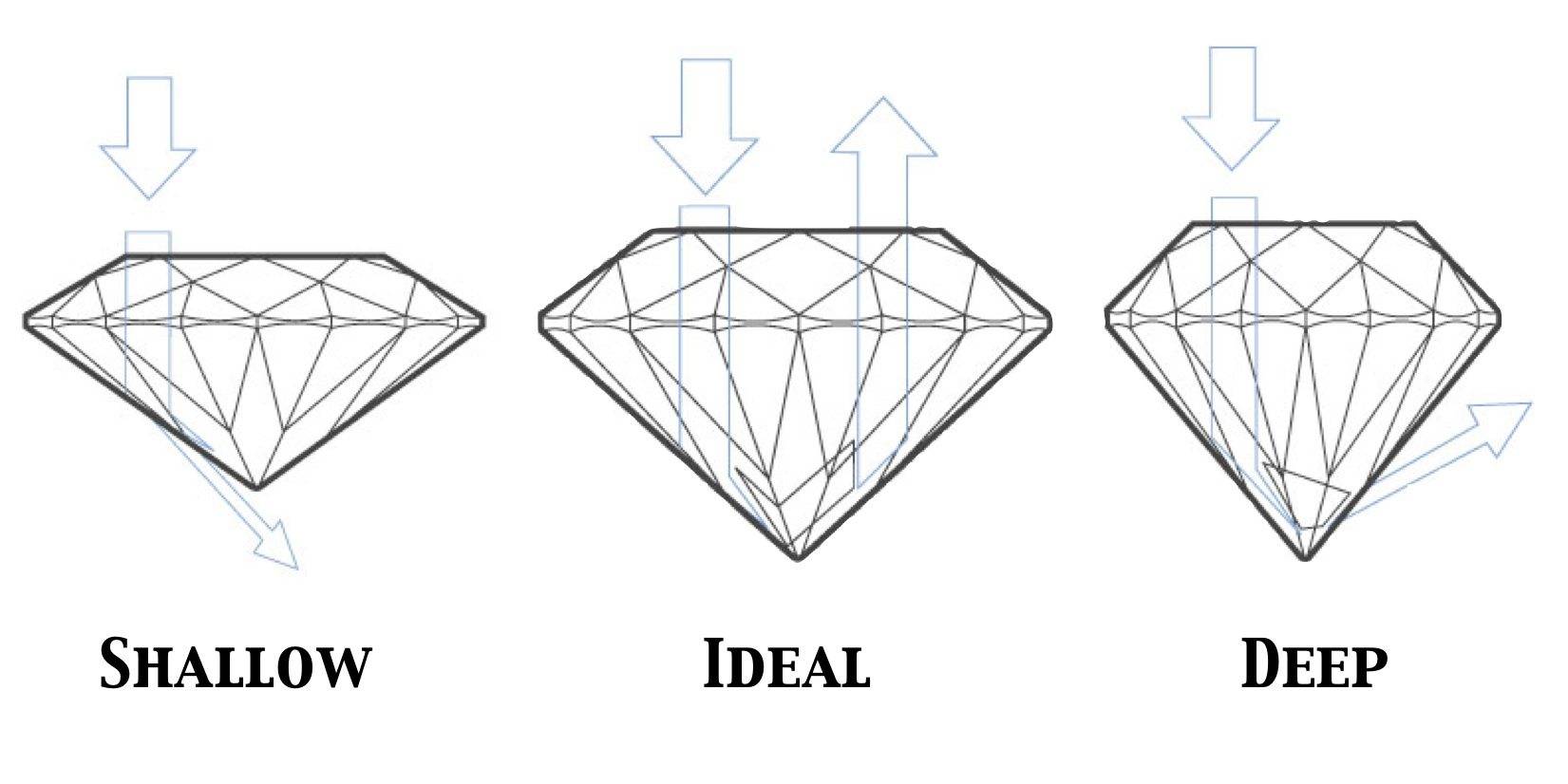 One factor that determines the value of a diamond is its color. With the exception of fancy-colored diamonds, the most valuable diamonds are those the least color. Although many people think of gem quality diamonds as colorless, completely colorless diamonds are rare. The GIA diamond color scale ranges from D (colorless) to Z (light yellow or brown). A diamond's color is determined by the manual process of comparing the diamond to a master set. Each letter grade represents a range of color and is a measurement of how noticeable a color is.
A diamond's clarity is measured by the existence or absence of visible flaws. Tiny surface blemishes or internal inclusions, even those seen only under magnification, can alter the brilliance of the diamond and thus affect its value. Clarity levels begin with flawless (F, IF), followed by very, very slightly (VVS1, VVS2), very slightly (VS1, VS2), slightly included (SI1, SI2), and included (I1, I2, and I3).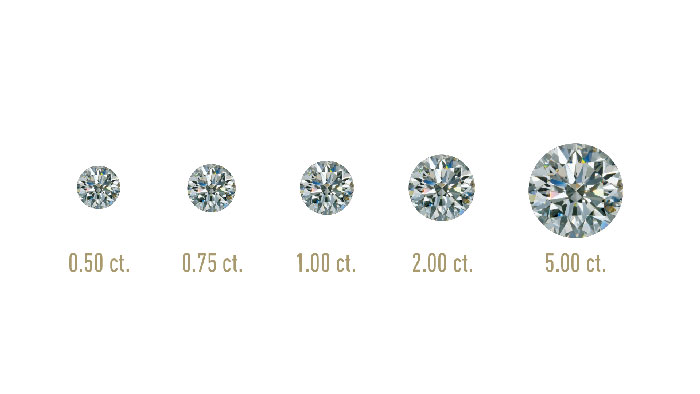 Carat refers to a diamond's weight. One carat, the traditional unit of measurement for diamonds, is approximately 0.2 grams. You may also hear the weight of a diamond referred to in points. One carat is equivalent to 100 points, so a 75-point diamond is equal to 0.75 carats. Because they are rarer, larger diamonds have greater value per carat, so the price of a diamond rises exponentially to its size.
WHAT IS A LAB-GROWN DIAMOND?
Laboratory-grown diamonds are the result of a technological process, as opposed to the geological process that creates natural diamonds. Lab-grown diamonds have essentially the same chemical composition, crystal structure, optical, and physical properties of diamonds made naturally.
WHAT IS THE DIFFERENCE BETWEEN SYNTHETIC vs LAB-GROWN vs IMITATION STONES?
Synthetic gem is a laboratory creation with essentially the same chemical composition. crystal structure, and properties as its natural counterpart. Other terms that are often used to describe synthetic gems are lab-created, man-made, created, and cultured. An imitation gem is any material that looks like a natural gem and is used in its place.
WHERE ARE THE WORLD'S MAJOR DIAMOND SOURCES LOCATED?
Botswana, Russia, South Africa, Australia, Namibia, Zaire, Brazil, and Canada.
HOW DO I CARE FOR MY DIAMOND?
Diamonds are remarkably durable, maintain their brilliance, and resist scratching, which make them great for everyday wear. Avoid placing your diamond jewelry where it might scratch another gem or get scratched by another diamond. Although a diamond is the hardest material known to humankind, it is not the toughest. Diamonds can chip or break if worn while doing heavy work or receiving a sharp blow. A simple way to clean your diamond is by warm water, mild soap, and a soft toothbrush, or by dipping it in a commercial cleaning solution. You should have your diamond jewelry periodically cleaned and examined by a professional jeweler.